One Of A Kind
Coffee Machines
Our touchless voice-controlled machines are the only of their kind in the US.  Creative, unique, and touch-free to help you stand out with your customers and residents.  Just place a cup in the tray, and start talking.
To get a proposal, fill out all of the fields below. You'll then be provided a downloadable proposal. We look forward to serving you soon.
What Is A
Touchless Voice Tech
Coffee Machine?
Artificial Intelligence (AI) is all around us.  Whether it be in your car, on your TV remote, or your Alexa device, we will continue to experience it more and more each day.
Our Touchless Voice Tech brings that simplicity to our coffee service.  This experience allows businesses and multi-family communities to meet their ADA requirements. It also provides for an additional safe environment where pandemic concerns are being addressed.  All while creating a memorable experience for your residents and customers. Override sensors are available on the machines for those who are not comfortable with speaking to the machine.
What's Your Coffee Machine's
Name?
Our Touchless Voice Tech allows you to address each coffee machine by name.  Yes, they each have a name to include in your conversation.  Using the name as the wake word allows each machine to know when you're addressing it.  And they soon become part of your comfortable culture. 
Our machines become like friends in the building, who are always there to provide incredible gourmet coffees.
From whole beans to fresh coffee, lattes, cappuccinos, and more, we make one fresh cup at a time right at your community, dealership, or office.  By request or by push button, it's a game-changer in coffee brewing.
The
Barista Supremo
Coffee System
Our top automated barista system makes the best tasting espresso, regular strength coffee, cappuccinos, mochas, hot chocolates, and a variety of flavored lattes. We also bring you seasonal coffees like our Pumpkin Spice Latte, Peppermint Mocha, and Iced Coffee to keep the varieties fresh all year long. All this from a simple voice command or just a push of a button! And, it's affordable and convenient!
The Barista Supremo systems are imported from Italy, raising the flavor of any roast above any other cup brewer.  There's something for everyone. 
The system includes our full-service program, making them convenient and hassle-free. JavaTap Coffee provides all of the ingredients, cleaning, servicing, and maintenance of the systems. No more filling or cleaning the machines yourself.  No more having to jump on a website to order supplies last minute. It's always on, making it so you have incredible coffee at your fingertips 24/7 for those late nights or weekend projects at the office.
Not only is the Barista Supremo system convenient, but it's also very affordable. We only charge by the number of dispensed cups, making it so you only pay for what is consumed. This way, you never get stuck with a product that you don't use.
Regular Drip
Coffee Service
When you need a portable or large quantity solution for your office, regular drip coffee service is a superb complement to our Barista Supremo service. We offer a wide variety of premium, regular, and decaf coffees to add to the already awesome selection!
Call us and let's talk about your coffee needs.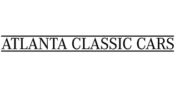 Luxury car dealership provides its customers JavaTap Coffee as a complement their luxury brand and premier service.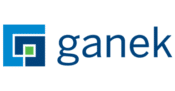 Law firm knows how much great coffee means to their attorneys, staff and clients.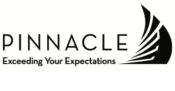 Apartment property management company uses great coffee to boost occupancy.

Doing Good Things
A portion of our proceeds are donated to the Fisher House and the Breast Cancer Research Foundation.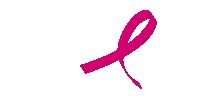 Contact Us
4154 Silver Peak Parkway, Suite E, Suwanee, GA 30024
Mon - Fri: 9:00 - 5:00
For more detailed queries, please fill out this form.