Your
Full-Service
Coffee Provider
We bring coffee shop quality coffee to your work. No more wasted time making coffee, buying products, or cleaning up.
To get a proposal, fill out all of the fields below. You'll then be provided a downloadable proposal. We look forward to serving you soon.
We Give You A Reason To
Get To Work Sooner
At JavaTap Coffee, we have one job- to delight our customers and yours. With our voice-activated, touchless commercial coffee machines, we put the barista in your business.
It's more than just a work perk. We bring a full-service coffee shop to your property management office, car dealership, or other business.
There's coffee and then, there's what we provide. Call it a little cup of heaven.
We appeal to your inner coffee snob.
Look, we all know you can't get good coffee from stale coffee beans. That's why we use the highest quality beans we can find to put into our machines. Once you make your selection, the coffee beans are ground right then. From there, your ingredients are added and you get the freshest cup of love possible.
Maybe rainbows won't suddenly appear or music will begin playing, but we can promise that our coffee machines will give your day a better start than any of those other machines- and no waiting in line, moody baristas, or drive-thrus. Just great coffee for you, your staff, and your customers every time.
We're trying to make the world a better place- one cup of coffee at a time.
Putting The
"Service"
In Customer Service
Not only are we passionate about providing excellent coffee, but our definition of excellence includes our service as well.
To us, the definition of "full service" means that we provide every aspect of what you need for a great coffee experience.
This means that when you work with us, you get everything you need- from all the coffee condiments to ongoing maintenance, cleaning, and repairs. In fact, we provide one of the best guarantees in the business.
People who don't drink coffee don't understand what a true coffee emergency is, but we get it. Just as no kid should go without presents on Christmas, no coffee drinker should ever have to deal with a non-working coffee machine.
The reality is that our commercial coffee machines rarely go down. Why? Because we provide ongoing, preventive maintenance as part of our routine service. This keeps the coffee flowing strongly, but in the event of a worst-case scenario, we provide a 3-hour service guarantee.
While other coffee companies will get there when they get there (read 1-3 weeks. Gasp!), we'll be there in a few hours to save the morning and quite possibly the day. No other coffee company will make that promise.
We're a family-owned and operated coffee machine company. We'd love to say that we started when our great grandfather came to this country from Columbia with just a handful of coffee beans, but that'd be complete fiction.
The truth is much simpler than that. We just love great coffee. We started this business in 2010 after seeing how certain unnamed coffee shops were all the rage and how bad some of the vending machine coffee was. We realized there was a need for coffee machines that produced coffee you actually enjoyed drinking and our machines were born.
Call us today and let's talk about getting a better brew in your business.
Doing Good Things
A portion of our proceeds are donated to the Fisher House and the Breast Cancer Research Foundation.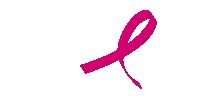 Contact Us
4154 Silver Peak Parkway, Suite E, Suwanee, GA 30024
Mon - Fri: 9:00 - 5:00
For more detailed queries, please fill out this form.