Maintenance Free
Coffee Machines
When you work with JavaTap Coffee, we take care of everything – and we really mean everything.
To get a proposal, fill out all of the fields below. You'll then be provided a downloadable proposal. We look forward to serving you soon.
Your
Convenient
Coffee Service
Having great coffee at work requires a lot of time or a lot of work. You either have to wait in line at a local coffee shop or you spend time buying & stocking supplies, cleaning the coffee machine, making the coffee, etc.
When you work with JavaTap Coffee, we make everything as simple as a voice command.
Our voice-activated, touchless commercial coffee machines put the barista in your business by making high quality brews with ease. When it comes to customer service and delighting our valued patrons, we have one job. We take care of all your coffee needs from start to the end of every freshly brewed cup.
With our awesome machines at hand, you can focus more time on what matters most…your customers, patrons or anything other than making coffee.
The JavaTap Coffee team is here to provide you with an easy and convenient way of keeping the coffee flowing, no matter what time it may be. The convenience of our full-service program is what sets us apart from other coffee companies. We provide all the ingredients, cleaning, and maintenance for you so that no matter when your inner caffeine crave strikes; there's always hot Java in sight.
Maintenance Free
Coffee Service
Never wash another coffee pot again. Never spend another minute buying or restocking coffee or any related condiments. Our team will provide everything your corporate kitchen needs to amaze your guests.
Besides over 30 different coffee drinks including seasonal coffee drinks, lattes and expressos, we'll give you everything you need to customize your coffee to make the perfect cup every time.
Our team members will regularly come by to make sure your coffee machine is fully stocked and working properly. During these visits, we will make sure to clean the system properly and take care of any issues proactively so that your machine is always up and ready to brew.
In the event of a malfunction, however, we promise a 3-hour service window which means we can still save the morning and have your guests enjoying fresh ground coffee in no time. While other coffee service companies promise to fix your machine when they can (think days or weeks), we'll be there within a few hours. That's our commitment to you and your customers.
Full-Service Coffee That's
Affordable
Our coffee system is not only convenient, but it's also very affordable. You only pay for what you use! We charge by the cup for all our services. This means that if you don't consume your morning cup of coffee then you don't have to worry about being stuck with a product just sitting there unused on your shelves or in your refrigerator. No more wasting money when all we want our customers to do is enjoy some great-tasting coffee while starting off each day right.
Finally, a company that understands your need for great coffee and also offers services to keep the break room stocked with coffee condiments. We'll provide you with all these items including stir sticks or creamers, so it feels like an actual Coffee Shop inside. No more running to the store to pick up more supplies–we've got everything right here at your fingertips. In addition, maintenance-free service…What's not to love?
Are you looking for a better brew? We can help! Contact Us today and let's talk about how our services will improve your business.
Everything You Need
For A Coffee Shop In Your Company Kitchen
When it comes to a great-tasting cup of gourmet coffee, it can make a lasting impression. Your guests and staff will love our voice-activated coffee machines, but your company will love our service.
When you work with JavaTap Coffee, we provide the ultimate coffee service that offers our state-of-the-art brewing equipment. Installation and equipment are provided at no charge for as long as you are using our service. We do our utmost to meet your specific breakroom needs along with maintaining a regular cleaning schedule to make certain your office has the most excellent cup of coffee from each brew.
Everyone loves coffee their way, and not having the right condiments can make great coffee mediocre. That's why we provide everything you need to create your own cup of heaven. We offer a wide variety of high-quality coffees in many popular flavors and even hot chocolates. In addition, we provide all the condiments that your office may need, including:
Sweeteners
Creamers
Cups
Paper goods
General breakroom supplies
Plus, we'll keep them stocked for you so no one in your office will have to keep up with ordering or catching service techs. Let JavaTap Coffee bring the coffee shop to you so your clients can experience the perfect cup of Joe every time!
Doing Good Things
A portion of our proceeds are donated to the Fisher House and the Breast Cancer Research Foundation.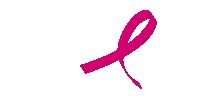 Contact Us
4154 Silver Peak Parkway, Suite E, Suwanee, GA 30024
Mon - Fri: 9:00 - 5:00
For more detailed queries, please fill out this form.