Put A
Coffee Shop
In Your Business
Full-Service, Contact-Free, Voice-Activated Coffee Machines!
Our coffee machines bring café style coffees right to your business.  What a great complement to the service you already provide to your residents and customers.
To get a proposal, fill out all of the fields below. You'll then be provided a downloadable proposal. We look forward to serving you soon.
With Our Coffee Machines, We
Fill It & Clean It
For You
The Coffee Company That's Home To The Voice Controlled Coffee Machines
Putting a barista in your business has never been easier or more convenient. With our full-service office coffee solutions, you'll never have to make coffee for your residents & customers again. Imagine the time you'll save!
We handle all the cleaning, filling, and maintenance of the machines. And, we can complete your coffee bar with all of the necessary condiments and supplies for a beautiful presentation. We take care of everything you need to keep your residents and customers happy.
JavaTap Coffee is the only company in the U.S. that provides voice-activated coffee machines along with full-service maintenance and supplies. Our modern bean-to-cup coffee machines produce the highest-end gourmet coffees in the industry.  Let us compliment your operation with an amenity that is sure to impress.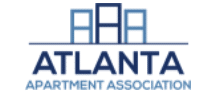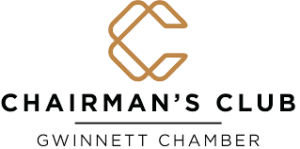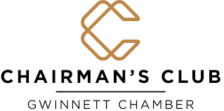 A Barista
In Every Business!
Our coffee company specializes in apartment communities, multi-family communities, car dealerships, clubhouses & offices, and more. Our coffee machines will make your business a local attraction. Your residents, customers, and staff will love it!
Voice Activated
Coffee Machines
Our voice-activated coffee machines are the only of their kind in the US, and take what is expected to be a routine experience to the next level.
We can customize your coffee machine with your logo, colors, and motif.  Embedding your brand onto our machines is simply one way we commit to being a key part of your environment and serving your customers.
JavaTap Coffee's industry leadership of this development is an example of how we think about the way we help complement your amenities for your residents and customers
Our Coffee is the Ultimate
Amenity
Every cup of our coffee starts with a fresh espresso. From there, your automated barista adds a variety of different ingredients that allows you to personalize with your favorite recipe. Coffee service can be simple, affordable, and convenient, without having to settle for poor quality. Let JavaTap Coffee make this simple pleasure something else that stands out to your residents and customers.
Contact the staff at JavaTap Coffee today to talk about how easy it is to bring the café to your business.
From Whole Beans To Fresh Coffee, Cappuccino,
Latte & More
Our unique coffee machines give you exactly what you want by simply calling the coffee machine's name and saying your selection. We make it easy to put a café in your operation. And with our machines, we take care of everything.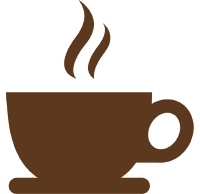 At JavaTap Coffee, we set the standards for others to follow in the coffee service market. When you work with us, not only do you get our state-of-the-art coffee machines, but we provide all the condiments and supplies you need for a stylish coffee bar.
We take care of everything – routine maintenance, filling, cleaning, and stocking all of your supplies at no additional charge. And for less than you would pay for a single cup service
Our coffee service will help set your business apart and make the experience of your residents and customers memorable.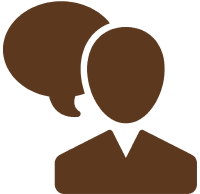 State-of-the Art,
Voice-Activated
Whether it's to just have cool technology or to enhance your touchless environment, our coffee machine hit the mark.
We are the leaders in the coffee service industry with our touchless tech, voice-activated machines. These coffee machines are the only voice-controlled coffee machines in the US.
Let us customize our coffee machines to be uniquely your with your brand, colors, and motif.  This is a beautiful look that enhances this amenity to be truly part of your environment.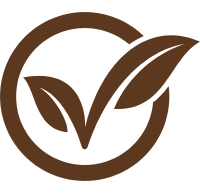 Eco-Friendly &
Sustainable
Our coffee machines use all-natural ingredients and have a near-zero environmental impact.  The only thing we throw away is ground coffee, which we happily offer to our customers to use in their gardens. 
No plastic cups, paper filters, or pouches go to landfills. None.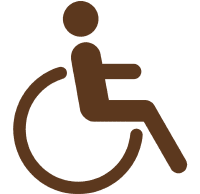 We know you want everyone to feel welcomed when they visit your location, so you need to think about how to accommodate them all.  Our voice-controlled machines eliminate your concerns for counter height or accessibility.
And with the panel override buttons, even those not comfortable using the voice system can get their favorite brew at the touch of a button.
This is one regulation we can take care of for you.
Forget all the trips to the local coffee shop. With our commercial coffee machines, you'll have your choice of 35 different coffees, lattes, hot chocolate, and cappuccinos. From seasonal lattes (yes, Pumpkin Spice lattes or Egg Nog lattes) to regular "drip strength" black coffee, you'll have so many choices with our machines that you'll never get tired of trying something new.
Because the best coffee starts with the best coffee beans, we put the highest quality, sustainably sourced, premium-roast coffee beans in our machines. Once you make your selection, the beans are ground right then and filtered through stainless steel filters to ensure all of the natural emollients and flavors of the bean make it into your cup. This means you get authentic, deliciously fresh brewed coffee every time. Can't you just smell the happiness in the air?
Contact our staff today, and let's talk about bringing a new level of joy to your workplace.
An
Affordable
Coffee System
We're not your typical coffee delivery service. Our bean-to-cup machines are the most modern in commercial coffee brewing and make incredibly authentic gourmet recipes.  And while that may sound like it comes at a premium price, this great coffee, including our full-service care, is less expensive than individual cup brewers.
Our flagship commercial coffee machine, the Barista Supremo system, is very affordable since we charge by the cup. This way you only pay for what is consumed and never get stuck with anything you don't want or can't use.
You'll never have to purchase any ingredients, make a pot of coffee or even turn it off. It runs 24/7/365 and will always be available to provide incredible coffee for that late night and weekend project team trying to meet a deadline, or that 24-hour service center.
Our coffee systems save you time and money, and your residents and customer will love the quality and variety.
It's it time your company has carefree coffee? Contact us today and let's get started.
Everyone Loves Our
Coffee Machines
Better than coffee vending machines or pod coffee machines, our coffee machines are perfect for businesses that see a high number of customers, residents, or guests. We specialize in:
Apartment communities
Condominiums
Active/Senior living communities
Car dealerships
Call centers
Other high volume operations
Contact our helpful staff and let us help you thrill your customers and staff.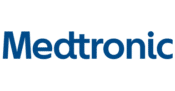 Medical device company saves thousands by upgrading to more practical bean-to-cup café style coffee in their office.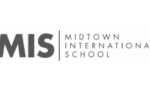 Private school makes big but affordable difference with faculty, students and parents.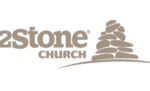 Community Church finally finds great coffee solution that saves money and boosts productivity.
Our Service Area
We have happy customers in apartment complexes, property management offices, car dealerships, and other types of businesses all around Metro Atlanta and surrounding areas. We even provide commercial coffee machines in Jacksonville Florida. Below is a list of just some of the cities we serve.
Atlanta
Sandy Springs
Roswell
Johns Creek
Alpharetta
Marietta
Brookhaven
Smyrna
Gainesville
Dunwoody
Peachtree Corners
Milton
Tucker
Woodstock
East Point
Lawrenceville
Kennesaw
Chamblee
Stockbridge
Duluth
Sugar Hill
Decatur
Acworth
Snellville
Winder
Lithia Springs
North Druid Hills
Braselton
Buford
Dacula
If you work in a city that's not mentioned, it's not a problem, simply call us and let's talk about how we can provide the best coffee machines and service in the market to your company.
Doing Good Things
A portion of our proceeds are donated to the Fisher House and the Breast Cancer Research Foundation.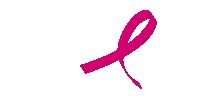 Contact Us
4154 Silver Peak Parkway, Suite E, Suwanee, GA 30024
Mon - Fri: 9:00 - 5:00
For more detailed queries, please fill out this form.