Not Your
Typical
Commercial Coffee Company
With JavaTap Coffee, you don't just get great coffee. You get a full coffee system. It's delicious.
To get a proposal, fill out all of the fields below. You'll then be provided a downloadable proposal. We look forward to serving you soon.
No More
Drive Through
Coffee Shops
There are plenty of ways to get mediocre or even good coffee in the morning, but all of these solutions require work on your part. From setting up everything the night before at home to driving out of your way to a coffee shop, JavaTap Coffee removes all that hassle.
We do it all for you.
No more wasted time. No more cleaning coffee pots, buying supplies, rushing to make sure coffee is ready for the next meeting, or waiting on someone to fix the broken machine.
With a simple voice command, we give you great coffee every time.
How Our Coffee Service is
Different
JavaTap Coffee is a company that prides itself on delivering excellent coffee solutions to the workplace. Who says you have to settle for bad brews anymore, our cafe-quality brews are an affordable step above anything else out there!
The perfect cup of coffee starts with a single dose from our state-of-the-art, voice-activated coffee machine. Made fresh every time you order.
Great Coffee And
Amazing Service
The fresh, flavorful coffee you love is just a few steps away. Our automated baristas grind the best quality beans before making every cup and then use stainless steel filter to create authentic brews that are perfect every time thanks in part because we retain all those natural oils from the bean for a fuller flavor experience. Paper filters tend to absorb part of the flavor while our process retains a rich taste.
Giving you and your customers great coffee is just the beginning. Our team will also stock your breakroom and corporate kitchen to make sure you have all of you need to enjoy your drinks. From stir sticks to creamers – we have everything! It's like having a full-on coffee shop in your workplace!
Say goodbye to office coffee and basic flavored coffees because the new age of cafes is here with JavaTap Coffee. Our Coffee Beats ALL!
Touchless and
Voice-Activated
Technology
These days we all have to be concerned with what we touch. We are the first company in the nation to offer voice-activated coffee machines. With our machines, the only things you need to touch are your cup as you take it away and whatever condiments you use and discard.
Our coffee machines are ADA Compliant and safe for any workplace.
Our Full-Service
Maintenance
We believe great coffee should be hassle-free. We take away all the issues of cleaning or maintaining complex coffee machines.
When you work with JavaTap Coffee, we set up a schedule where our staff will come service, clean, and maintain your coffee machine while keeping your kitchen stocked with all the necessary condiments your team and guests need.
Your staff will never spend any more time buying supplies, cleaning coffee pots, etc. We provide absolutely everything you need to provide coffee to your staff and guests that they'll rave about.
Our maintenance and supply service is included in the cost of work with us, and since we charge by the cup, we truly are one of the most affordable coffee service companies in Atlanta.
Call us and let's discuss how we can provide you with top-notch coffee and service.
Doing Good Things
A portion of our proceeds are donated to the Fisher House and the Breast Cancer Research Foundation.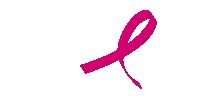 Contact Us
4154 Silver Peak Parkway, Suite E, Suwanee, GA 30024
Mon - Fri: 9:00 - 5:00
For more detailed queries, please fill out this form.