The Best Commercial Coffee Machines and Service
in Jacksonville
Our full-service, voice-activated coffee machines are like having café style coffee in your business. Your residents and customers will love you!
To get a proposal, fill out all of the fields below. You'll then be provided a downloadable proposal. We look forward to serving you soon.
Commercial Coffee
Machines & Service
With our full-service office coffee service, the time you spend making coffee for your residents or customers goes away completely. We offer a full range of services to keep your coffee bar running smoothly. We provide everything you need for a fantastic cup of coffee from cleaning, filling, maintenance, and all the necessary condiments to make coffee your way.
We give you the convenience of having your own automated barista in your business.
JavaTap's high-end gourmet coffees are the only ones in America that come with voice-activated coffee machines and full-service maintenance. Our modern bean to cup machines produces some of the best premium blends you'll find anywhere, let us provide your business in Jacksonville by adding this super convenient coffee service for a sure-fire hit.
Our Voice-Activated
Coffee Machines
Our voice-activated coffee machines allow you to address each of them individually, with their own individual names. Yes – they have a name that can be used when talking or interacting with them. This is done by using the coffee machine's name as a wake word, so it knows when you're addressing it and becomes a beloved part of your staff.
Fresh Coffee Grounds
with Every Order
If you want a great cup o' joe, there's no better way than getting your hands on some freshly ground coffee. Our machines produce it by using only high-quality and premium roast beans from all over the world.
Our coffee machines ground fresh gourmet coffee beans with each order. The beans are filtered through a stainless steel filter that preserves the taste and gives you a fresh cup of heaven with every order.
We'll bring the coffee you love to your workplace, and we won't stop there. We also stock up on all of those supplies needed so that everyone can enjoy their favorite drink in style. What's more is we will maintain the machines in your break room or office space for an endless amount of time, just like having a full-service bar available at every turn.
Our Incredible
Coffee Selection
The possibilities for your favorite cup of joe are endless with our coffee machines. We offer more than 35 recipes, and we'll even switch out flavors depending upon what season it is. There's always something new for everyone. Here's a list of what your new coffee machine will provide: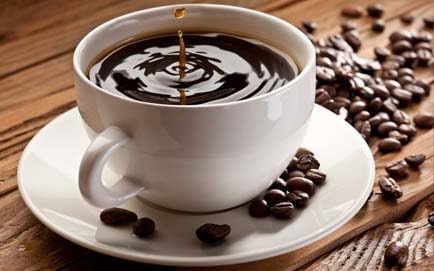 Coffee
Regular "Drip Strength"
Espresso
Double Espresso
Cafe Americano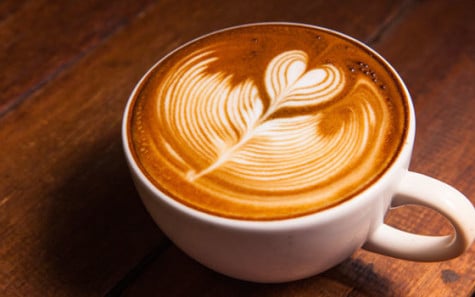 Lattes
Non-fat Single Latte
Non-fat Double Latte
Regular Single Latte
Regular Double Latte
Cookies & Creme Latte
Caramel Latte
Salted Caramel Latte
Chai Latte
Egg Nog Latte*
Pumpkin Spice Latte*
Hazelnut Latte*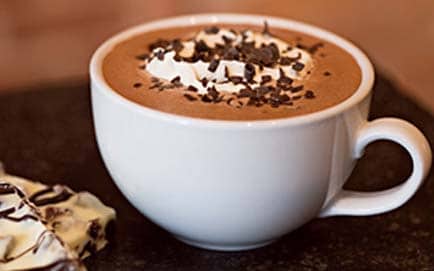 Hot Chocolates
Milk Whipped Chocolate
Milk Marshmallow Chocolate
Dark Whipped Chocolate
White Creamy Chocolate
White Chocolate Caramel
White Chocolate Raspberry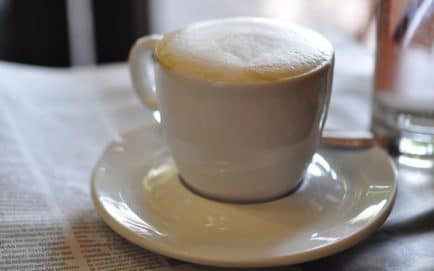 Cappuccinos
Non-fat Single Cappuccinos
Non-fat Double Cappuccinos
Regular Single Cappuccino
Regular Double Cappuccino
French Vanilla Cappuccino
English Toffee Cappuccino
Dark Chocolate Mocha
Milk Chocolate Mocha
Peppermint Mocha*
*Denotes Seasonal
What's better than a cup of coffee to start your day? We all know that it isn't the only thing needed for workplace breaks and office kitchens, which is why our services extend beyond just providing you with caffeine. One resource we have available is filtered water.
We all know that plastic water bottles are bad for our environment. They take up to 20-500 years before they break down and end up in a landfill. The problem with these small plastic bottles is not just how long it takes them to break down but also because you're never really sure if there's any freshness left in them.
You can enjoy an endless supply of fresh, clean water for your favorite tea or hydration with our filtered water machines. We provide state-of-the-art services that are compatible in any geographical location and offer hot/cold or ambient water options, so you have plenty on hand no matter what type suits your fancy best. We have either countertop or floor models available as well.
Are you looking for a better brew? We can help! Contact Us today and let's talk about how our services will improve your business.
In a world where we're all trying to balance life and work, coffee makes everything better. Our coffee service completely removes the time spent waiting in line at the local coffee shop or spending time buying and stocking supplies and cleaning up your office kitchen.
We are dedicated to providing our customers with the best possible experience. Our voice-activated, touchless commercial coffee machines put you in charge by taking care of all aspects from start to finish so that your business can focus on what really matters – rewarding patrons for their loyalty and dedication.
With the JavaTap Coffee team, you can enjoy a cup of freshly brewed gourmet coffee any time of day or night. We offer our customers full-service programs that provide all ingredients and maintenance so there's always an ample supply on hand no matter what hour it may be when you need that caffeine fix.
Our team will provide everything your office space needs to impress your guests. We've got over 35 different coffee drinks, including seasonal drinks, lattes, and espressos with all the condiments you'll ever need. You can even customize each drink to make that perfect cup every time.
Why Choose
JavaTap Coffee?
JavaTap Coffee is committed to providing great coffee at an affordable price for Jacksonville residences. We believe that you deserve good quality, freshly roasted brews in your workplace – and we're going above and beyond with our cafe-quality brews.
Starting your morning with a perfect cup of coffee is an experience that everyone should have. Our state-of-the-art voice-activated machine makes it happen every time you order. Call today to start your day off right!
We have happy customers throughout the Jacksonville area including: Orange Park, Fleming Island, St Johns, Ponte Vedra Beach, and Baldwin.
Download a free proposal today and let's work together to bring your staff, customers, and residents fresh coffee every day.
Doing Good Things
A portion of our proceeds are donated to the Fisher House and the Breast Cancer Research Foundation.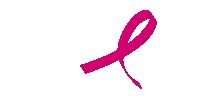 Contact Us
4154 Silver Peak Parkway, Suite E, Suwanee, GA 30024
Mon - Fri: 9:00 - 5:00
For more detailed queries, please fill out this form.